CATIA V5 Release 19 Books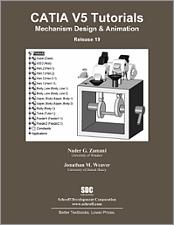 Out of Print
Published January 27, 2010
Intermediate
490 pages
Intended for people familiar with part and assembly modeling in CATIA
Tutorials show you how to create and simulate the motion of mechanisms
Each chapter is completely independent of each other
Covers most joint types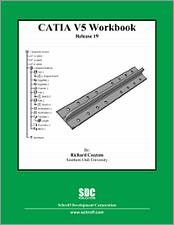 Published August 31, 2009
Beginner
512 pages
This workbook is an introduction to the main Workbench functions CATIA V5 has to offer. The book's objective is to instruct anyone who wants to learn CATIA V5 Release 19 through organized, graphically rich, step-by-step instructions on the software's basic processes and tools. This book is not intended to be a reference guide. The...
Published August 12, 2009
Beginner
412 pages
An Introduction to CATIA V5 Release 19 is a collection of tutorials meant to familiarize the reader with the mechanical design workbenches that are available in CATIA Release 19. The reader is not required to have any previous CATIA knowledge. The workbenches covered in this book are; Sketcher, Part Design, Wireframe and Surface Design,...