COSMOSWorks 2008 Books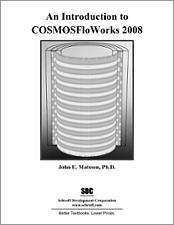 Out of Print
Published November 1, 2008
290 pages
An Introduction to COSMOSFloWorks 2008 takes the reader through the steps of creating the SolidWorks part for the COSMOSFloWorks simulation followed by the setup and calculation of the COSMOSFloWorks project. The results from calculations are visualized and compared with theoretical solutions and empirical data. Each chapter starts with the...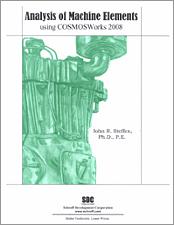 Out of Print
Published June 9, 2008
271 pages
Designed for first-time SolidWorks Simulation 2008 users
Focuses on examples commonly found in Design of Machine Elements courses
Many problems are accompanied by solutions using classical equations
Combines step-by-step tutorials with detailed explanations of why each step is taken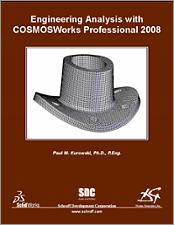 Out of Print
Published May 22, 2008
353 pages
Engineering Analysis with COSMOSWorks Professional 2008 goes beyond the standard software manual because its unique approach concurrently introduces you to COSMOSWorks 2008 software and the fundamentals of Finite Element Analysis (FEA) through hands-on exercises. A number of projects are presented using commonly used parts to illustrate the...