ANSYS Release 11 Books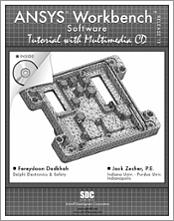 Out of Print
Published January 11, 2008
256 pages
ANSYS Workbench Release 11 Software Tutorial with MultiMedia CD is directed toward using finite element analysis to solve engineering problems. Unlike most textbooks which focus solely on teaching the theory of finite element analysis or tutorials that only illustrate the steps that must be followed to operate a finite element program,...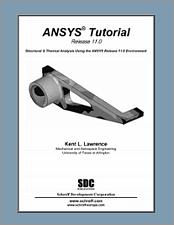 Out of Print
Published August 23, 2007
184 pages
The nine lessons in this book introduce the reader to effective finite element problem solving by demonstrating the use of the comprehensive ANSYS FEM Release 11 software in a series of step-by-step tutorials. Topics covered include problems involving trusses, plane stress, plane strain, axisymmetric and three-dimensional...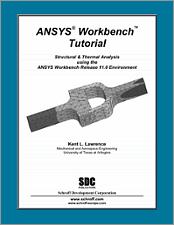 Out of Print
Published August 9, 2007
236 pages
The exercises in ANSYS Workbench Tutorial Release 11 introduce the reader to effective engineering problem solving through the use of this powerful modeling, simulation and optimization tool. Topics that are covered include solid modeling, stress analysis, conduction/convection heat transfer, thermal stress, vibration and buckling. It is...